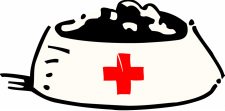 Emergencies:

During Office Hours: Mon-Friday 8 am - 5:30 pm

We are available to provide emergency veterinary care for your pets during office hours. In the event of an emergency, if possible call our office at (360) 942-3440 and proceed to Vetters Animal Hospital. Urgent cases are always given a priority in our office. By calling first, we are able to assess your situation better and prepare for your arrival. Please clearly inform our staff as to the nature of your emergency.

After Hours:

Dr. Lewis sees after hours emergency patients on a limited bases. Priority is given to existing clients. In the event of an after hours emergency, please call our office at (360) 942-3440 and listen for instructions. When available, please take note of Dr. Lewis' cell phone number. When calling, please make sure to leave a message if the call is not answered immediately. Alternatively, walk-in emergency service is available at Olympia Pet Emergency, (360) 455 -5155. Olympia pet emergency is located at 3011 Pacific Ave SE, Olympia, WA.